FOR ADULT DOGS OF SMALL AND MEDIUM-SIZED BREEDS
HIGH ACTIVITY LEVELS
GRAPESEED FLOUR SUPPORTS ACTIVE CELL PROTECTION
FOR ADULT DOGS OF SMALL AND MEDIUM-SIZED BREEDS
Specially selected raw ingredients, tasty duck and liver make BELCANDO® Finest Croc the first choice for the gourmets among adult dogs. Lots of easily digestible rice and valuable cold-pressed grape seed flour ensure that the delicious meal is an extremely healthy pleasure in every respect. A high proportion of protein and fat promotes digestion and reduces faecal volume.
Ratio of animal protein to total protein: 85 % (from poultry 75 %, from fish 10 %)
COMPLETE FOOD FOR DOGS
COMPOSITION
Fresh poultry meat (30 %); Rice (17 %); Fodder oat flour; Poultry protein, low ash, dried (12 %); Duck protein, dried (10 %); Fish meal from sea fish (5 %); Poultry liver, hydrolysed (5 %); Poultry fat; Vegetable oil (palm, coconut); Grape pips expeller (2.5 %); Brewers' yeast, dried (2.5 %); Dried beet pulp, desugared; Carob pods, dried; Egg, dried; Chia seeds; Dicalcium phosphate; Sodium chloride; Potassium chloride; Herbs, dried (total: 0.2 %; Nettle leaves, Gentian root, Centaury, Chamomile, Fennel, Caraway, Mistletoe, Yarrow, Blackberry leaves); Yucca schidigera
ANALYTICAL CONSTITUENTS
Protein 29.0 %; Fat content 20.0 %; Crude ash 7.5 %; Crude fibre 3.2 %; Moisture 10.0 %; Calcium 1.3 %; Phosphorus 0.9 %; Sodium 0.3 %
ADDITIVES PER KG
Nutritional additives:
Vitamin A 15,000 IU; Vitamin D3 1,500 IU; Vitamin E 150 mg; Taurine 500 mg; Copper (as copper(II)sulphate, pentahydrate) 12.5 mg; Iron (as ferrous(II)sulphate, monohydrate) 200 mg; Manganese (as manganese(II)oxide) 40 mg; Zinc (as zincoxide) 150 mg; Iodine (as calciumiodate, anhydrous) 2.0 mg; Selenium (as sodiumselenite) 0.05 mg
Technological additives:
Lecithin 3,600 mg; Tocopherol extracts from vegetable oils (= natural vitamin E) 48 mg
OUR VITAL COMPONENTS: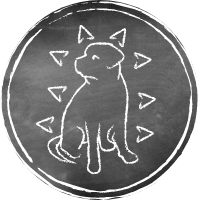 PROVITAL
Strengthens your dog's immune system with cell wall components (beta-glucans) from natural yeast.
MADE WITHOUT: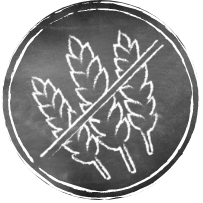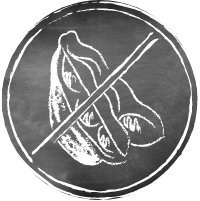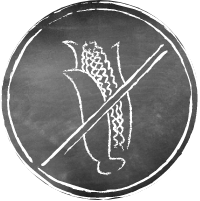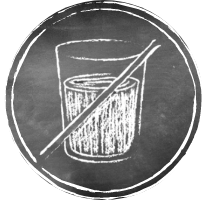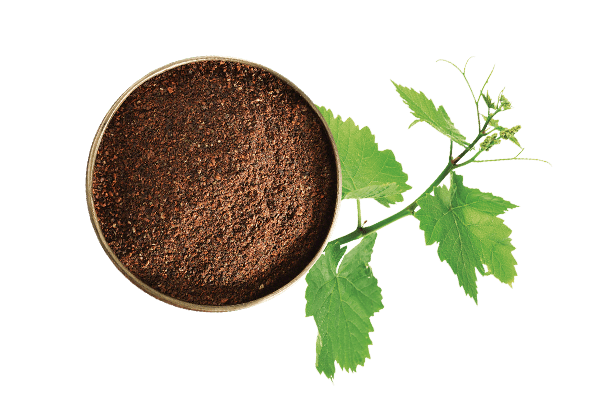 COLD-PRESSED GRAPESEED FLOUR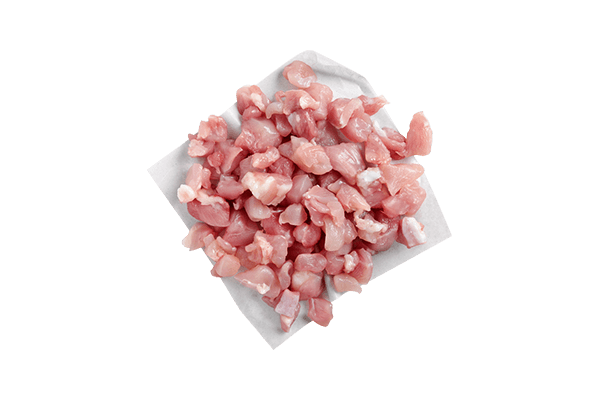 DELICIOUS DUCK
Feeding Instructions:

To enhance the taste, BELCANDO® Finest comes with a special sauce effect if mixed with water. Carefully mix 3 parts BELCANDO® Finest with 1 part warm water (40-50 °C) to create a particularly tasty sauce. It is a special delicacy for choosy dogs. Even when fed dry, BELCANDO® Finest is extremely delicious.
Average quantities for feeding adult dogs are listed in the table shown. 
The correct feeding quantity is best determined by regularly checking the dog's weight. 
Fresh drinking water should be available at all times.
Recommended quantity of food per animal in g/day

| | | |
| --- | --- | --- |
| Adult weight | normal | active |
| 3 kg | 50 g | 60 g |
| 5 kg | 80 g | 90 g |
| 10 kg | 130 g | 150 g |
| 15 kg | 180 g | 200 g |
| 20 kg | 220 g | 260 g |
| 25 kg | 260 g | 300 g |